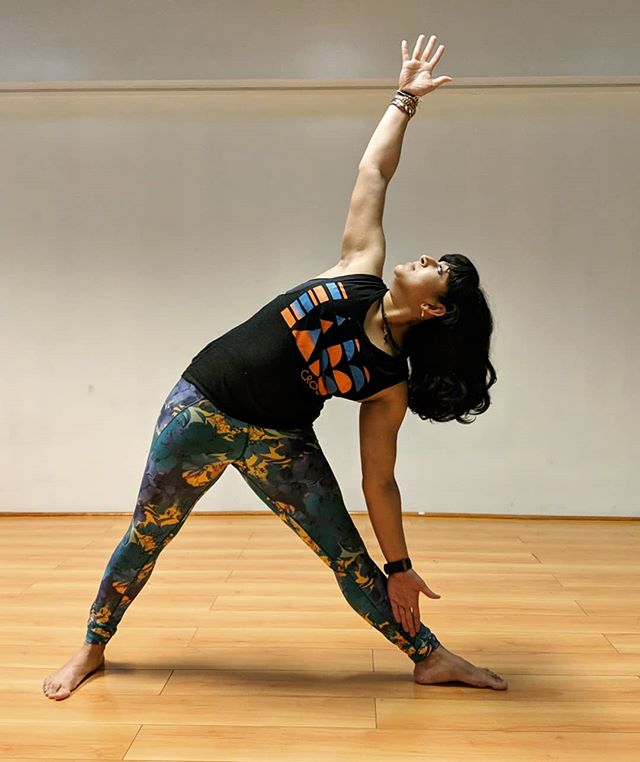 "There are no norms. All people are exceptions to a rule that doesn't exist." Fernando Pessoa The longer I have gone to teach yoga, the more I continue to see bodies moving in the same planes but in their own way. It's amazing how over time, we've come up with expectations, with status quos, and even image ideals based on nothing at all. When we take the time to remember that even under the same stimuli, our backs are curved differently, our bones are sized differently, and our muscles ache differently. We choose different thoughts under stress; we accept limitations as opportunities to be creative or we accept limitations as obstacles. With so many variables at play, it is truly a marvel that our bodies make it out of bed each day and survive the battering we may give it as we continue to push our limits. Be amazed at your ability to move, to bend, and when we sometimes break, be amazed at our body's own ability to heal.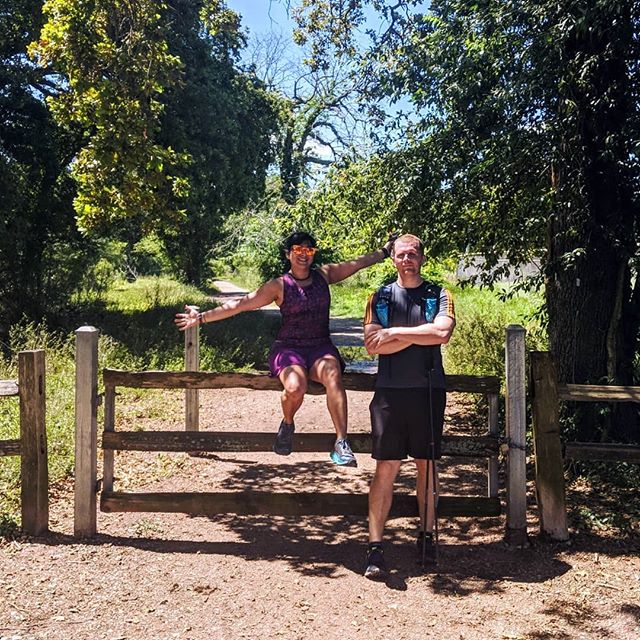 Saturdays are for running with friends and enjoying the last few weekends of awesome Houston weather! Happy running, moving, and enjoying the weekend!!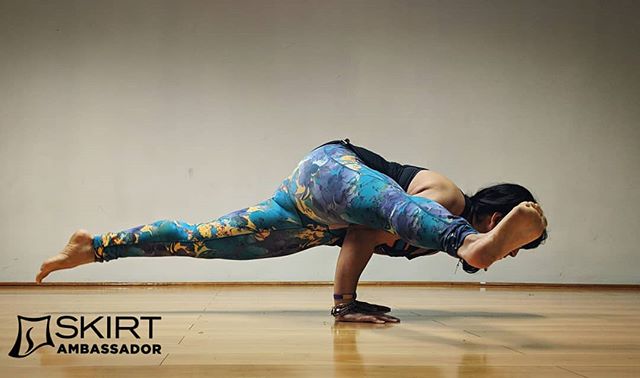 What is balance? Very often we think of some linear motion, involving two things on a proverbial scale. However, if we are living and of the world (as all of us are!), we know that usually we are balancing numerous things. So instead of thinking of processes ebbing and flowing in life, I like to think of each thing having a force. No, not like Star Wars, although that would make it more interesting. Newton says that for every action, there is an equal and opposite reaction. Therefore for every every time you push, there will be a pull. For every time you resist something, there will come a time you will need to yield into something. Sometimes in a more challenging yoga pose, you can feel all 4 forces happening at once. Sometimes in the midst of a long race, you can also feel the action of all 4 forces at once. And sometimes, just by living a full life, we too can feel the effects of 4 vectors all at once. Learn to recognize and heed the requirements of each force. Yield. Resist. Push. Pull.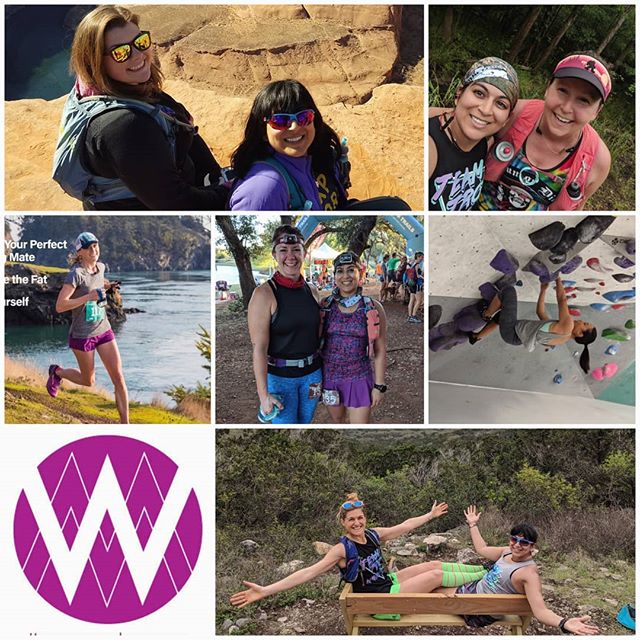 "And one day she discovered that she was fierce, and strong, and full of fire, and that not even she could hold herself back because her passion burned brighter than her fears." ~ Mark Anthony, The Beautiful Truth To all the women who have been a part of my tribe (including those tagged but maybe not included in this collage), your love and friendship have molded me into the woman I am today. I will always be grateful for the care and encouragement that you offer, not only to me, but also to those around you. To all the women out there, continue to burn your fire bright. Cultivate the qualities that make you who you are. Be the beacon the world needs for sustenance. P.S. Skirt Sports, who I am an ambassador for, serves as an advocate for women. Their clothes honor women of all shapes and sizes, and support all activities in which women endeavor. They are having an extra special sale for today only. Use code "WOMEN" for 15% off your full-price purchase. Follow the link in my bio to check out their site.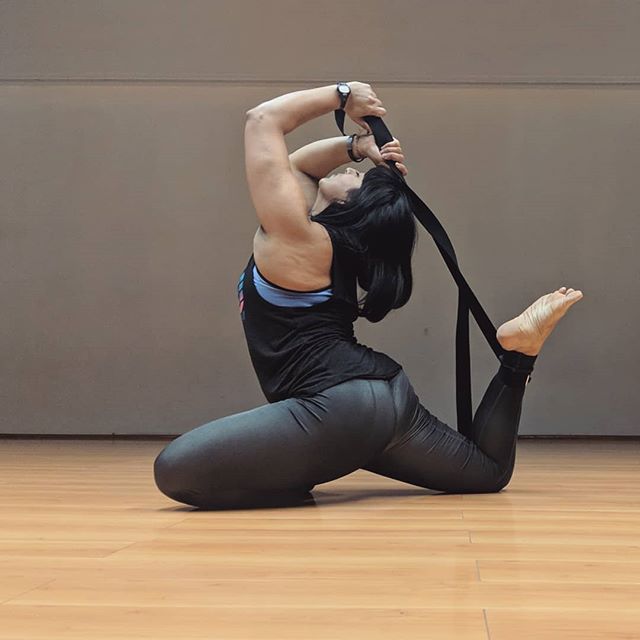 In order to be able to move, you have to move.  To be able to move, you have to practice moving. Moving begets moving. Make it your priority to practice moving, in whatever capacity makes you happy.
"You are perfect. To think anything less is as pointless as a river thinking that it's got too many curves or that it moves too slowly or that its rapids are too rapid. Says who? You're on a journey with no defined beginning, middle or end. There are no wrong twists and turns. There is just being. And your job is to be as you as you can be. This is why you're here. To shy away from who you truly are would leave the world you-less. You are the only you there is and ever will be. I repeat, you are the only you there is and ever will be. Do not deny the world its one and only chance to bask in your brilliance." You Are a Badass, Jen Sincero Why is our default self doubt? What is it about the world around us that makes us feel like we are not enough? So many of us have trained for months, even years, for our big goals. Some of us even balance life, family, work, volunteering, causes, hobbies, and hopefully self-care somewhere in that mix. So in a world where everything is possible, why is is that when we strive to be everything, we don't feel like we are enough? Sometimes when normal life (minor injury, needing sleep or rest for a couple of extra days), or seeing someone else on social media seemingly doing it all, takes me away from my daily grind, I start to doubt my abilities and then myself. If you are anything like me, here's your reminder: YOU ARE ENOUGH! 💖💖 P.S. also don't be like me. Haha adjusting my thought process is an ongoing journey.
"Run mad as often as you choose, but do not faint." -Jane Austen It's been a couple of weeks since I traveled for Orcas 50k. When we travel for far away races, there's something about the trip that sticks with us. All the pieces (training, life, food, sleep, pizza, hopefully some social interaction) have to come together to culminate into this wonderful experience. Going to Orcas 50k was my first solo trip and my first time racing alone that far away from home. The biggest feeling I took away from the entire trip was empowerment. I did have to take a DNF from the race, but that disappointment quickly turned to wonder and awe and I reveled in being somewhere so remote and able to progress in my athletic abilities. I HAD to sign up for a racecation before I got mired in the longest weeks of training. But there is something so empowering that I am direct control over my effort and my training. I have many months to work toward another race in that part of the world: Volcanic 50. Fueled by an ever-growing passion for adventure, I'm looking forward to an amazing year of pursuing the process of training.
"Do not stop thinking of life as an adventure. You have no security unless you can live bravely, excitingly, imaginatively; unless you can choose a challenge over competence." Eleanor Roosevelt It's been such an amazing, albeit whirlwind, beginning of 2019. And the whole experience has made me even more grateful to once again be a part of the Skirt Sports Ambassador crew. To be one of so many voices across the country that demonstrate that we are a powerful group of movers and shakers is so humbling. I know I use these words a lot, but as I keep zooming out on my life, I am so overwhelmed with adventures, opportunities, and lives that crossed my journey. 2019 has started exactly as I hoped: I began the year with an empowering solo trip, started a new book to reinforce my focus on the process of goals, and been reminded how important teaching yoga is to me. So to all my Skirt (and non-Skirt) sisters out there, move, shake, rattle, and roll. Because that's what we're here to do! #lonestaryoga #skirtsports #WomenWhoMove #SkirtAmbassador
Always so humbled when I get opportunities to be part of something bigger and to represent my culture, religion, and my community's activities to the government leaders of our districts. Looking forward continued dialogue! Reposted from @baps_pubaffairs - On Wednesday, after meeting the Governor, our members also had the opportunity to meet with Texas Secretary of State, David Whitley, as well as Texas Comptroller, Glen Hager. Following the meetings, the day culminated with an evening reception celebrating Indian American culture in the Texas State Capitol, attended by members of the Texas Legislature, local elected officials, and staff. - #regrann
"There are as many worlds as there are kinds of days, and as an opal changes its colors and its fire to match the nature of a day, so do I." John Steinbeck I'm revving up for new goals in 2019 and I focus this year in the great balancing act of all the things that make me who I am. I've take a step back from representing as many other companies this year and choose to focus my energy (and posts) on those that represent values I believe in, and also those that believe in me. Here's to another great year of exploring life and adventuring through it!
"You don't become a runner by winning a morning workout. The only true way is to marshal the ferocity of your ambition over the course of many day, weeks, months, and (if you could finally come to accept it) years. The Trial of Miles; Miles of Trials." – John L. Parker Jr., Once a Runner Throwback to about a month ago doing my first night race ever. So much fun to do with my super strong best running friend, @christyhughesaustin, and it was so great to do a race in another part of Texas. But as much as I'm a night owl, finishing in the middle of the night is not my cup of tea, and recovery was so much harder! The challenge was made so much more fun though with the vast Texas skies and my trusty Skirt Sports gear. Racing is always so easy in clothes with so many pockets and I always feel my tribe of Skirt Sisters with me whenever I am in my gear. So like the quite says, the journey is not just tomorrow or the day after. It is weeks, months, and years or chipping away at your Big, Hairy, and Audacious goals. Happy Monday!